A Day in the Life
What to Expect As a Home Inspection Franchise Owner
When considering a business venture, prospective owners often want to know what they should expect from one day to the next. At HomeTeam Inspection Service, a day in the life of one of our franchise owners will vary from one day to the next depending on what stage of business they are in.
For example, during the first year or two, our home inspection franchise owners are much more hands-on with the day-to-day operations. Until they build a team that operates independently from the owner's daily involvement, which will take some time, they wear quite a few hats. Often, they are the main inspector on the first team, the salesmen, the manager, and so on.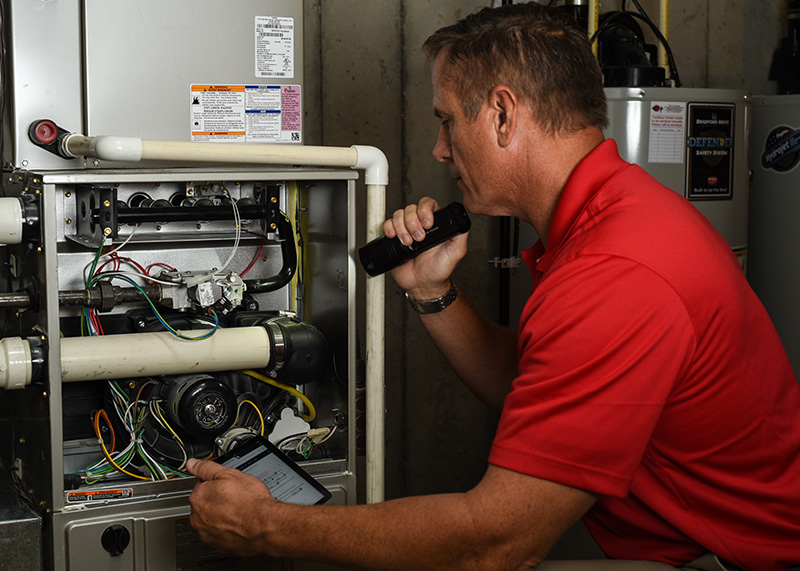 As inspections increase and your business is a bit more established, we will help you hire a team to handle the daily operations of the business. At this point, you will then be able to remove yourself from the daily operations and focus on business growth and development. You'll also have more time to focus on sales and managing your teams.
These are just a few of the examples, and within each is just a general overview of what you can expect. Every day may hold something different, so you need to be ready to adapt as a HomeTeam franchise owner. This is part of what makes being part of our home inspection franchise family so exciting.
Learn about what we are looking for in the perfect candidate to get an even better idea of what to expect with our home inspection franchise!
Here is what to expect from three of the primary roles at each HomeTeam location:
Sales & Marketing – A franchise owner will use phone calls, in-person meetings, social media, email, and other forms of sales and marketing to meet real estate professionals.

Networking – A franchise owner will attend networking events, visit real estate offices, go to open houses, attend BNI meetings, and do other activities to build relationships with real estate professionals that will refer clients in need of home inspections.

Inspections – A franchise owner is one of the two inspection professionals on their first team. Later, they manage multiple teams of inspection professionals. Generally one team can complete between 3 and 4 inspections daily, depending on drive time and the size of each home.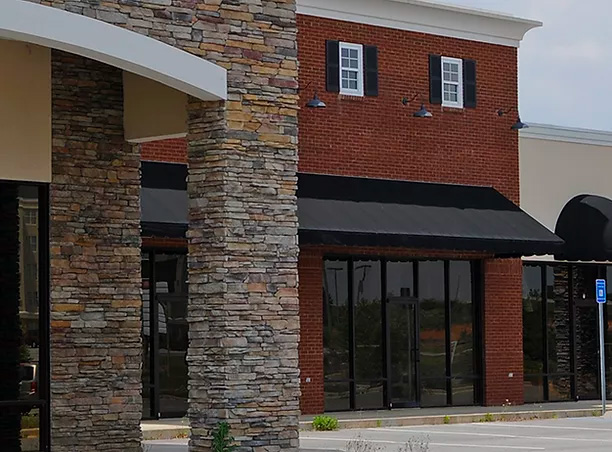 Asbestos

Houses built prior to 1950 are most likely to have items, materials or parts containing asbestos. Asbestos fibers have been used in a wide range of manufactured goods like roofing shingles, ceiling and floor tiles, paper and cement products, textiles, coatings, insulation on HVAC parts and duct work. Exposure to asbestos can increase the chances of lung disease, so it is important to know whether or not a home contains asbestos.

Commercial

For many business owners, the building they choose to conduct business in can also be considered their "home." When purchasing or leasing commercial property, it is important to know the property's current condition. Choosing HomeTeam to perform your commercial inspection will ensure that you receive the highest quality and most professional inspection available.

Defective Drywall

Historically, builders used drywall (sheetrock, gypsum board, or wallboard) that was manufactured in the United States for residential construction. However, during the construction-boom years of 2002–2007, a shortage of domestic drywall forced many builders to purchase products that were manufactured in China.

Energy Audit

The first step to having an energy-efficient home is to find out which parts of your house use—and waste—the most energy. A home energy audit from HomeTeam will examine, measure, and evaluate the factors that affect energy use in your home, finding energy-saving opportunities.

Four-Point

The first step to having an energy-efficient home is to find out which parts of your house use—and waste—the most energy. A home energy audit from HomeTeam will examine, measure, and evaluate the factors that affect energy use in your home, finding energy-saving opportunities.

Indoor Air Quality

Maintaining good indoor air quality is important for your health. According to the EPA, indoor air quality poses a greater health hazard than outdoor air pollution, with pollutant levels averaging 2 to 5 times higher than outside air.

​

Ensure the Air in Your Home is Safe to Breathe.

Irrigation System

Sprinkler system leaks and failures can lead to high water bills and potential damage to your new home or property. Before you purchase a home with a sprinkler system, have it inspected. Even though most of the sprinkler system is located underground, an inspector should  assess the sprinkler operation, including a visible inspection of the controllers, connections, sprinkler head locations, etc.

Lead

The Centers for Disease Control and Prevention (CDC) consider lead poisoning to be the #1 environmental health threat to American children. Lead paint in home building was not regulated until 1978, so most houses built before 1978 contain some lead-based paint. When lead-based paint deteriorates, it creates an invisible, tasteless, and odorless toxic lead dust.

Mold

Some mold problems are obvious — you can see it growing. If you can see mold, or if there is a musty odor in your home, you probably have a mold problem. Others are not so obvious. Mold growth may be found underneath wallpaper and baseboards, behind walls, or may be evidenced by discolored plaster or drywall. Testing is the only way to determine if you have a mold problem and what type it is.

New Construction

If you are in the process of building your new home, you are probably sifting through architectural drawings, color schemes, and fabric swatches. Before you get too far into the building process, you should ensure that your home is being built with the careful eye of a trained home inspector. Unless deficiencies are caught early, they may be costly—or even impossible—to correct.

Pool & Spa

Swimming pools and spas can be enjoyable additions to any home. Not only should the pool equipment be inspected for proper operation, but the equipment should also be inspected to ensure it conforms to the proper safety parameters. HomeTeam can provide you with an affordable pool inspection, conducted by a knowledgeable inspector that will identify safety concerns and ensure proper operation.

Radon

Radon is a cancer-causing, radioactive natural gas that you can't see, smell, or taste and its presence in your home can pose a danger to your family's health. According the Environmental Protection Agency (EPA), Radon is the leading cause of lung cancer among non-smokers and the second-leading cause of lung cancer in America, claiming about 20,000 lives annually. A simple and inexpensive radon test can determine if you have an elevated levels of radon.

Septic System

A properly operating septic system is a vital part of homes without city sewer systems. Because the septic system is primarily underground, it is impossible to visually inspect all the components of a septic system without excavating around the holding tank and leach field. Therefore, a non-invasive inspection of the septic system can help determine if the system is operating properly.

Sewer Scoping

Sewer scoping is a video recording of the main sewer line in a home. This type of service is highly recommended as many homes (20 years or older) have clay or other type of sewer piping which is prone to breakage and root intrusion. This can be a very costly repair and sewer scoping may detect the severity of this condition and assist in assessing the damage and cost of repairs.

Storm Damage

A professional storm assessment inspection from HomeTeam can provide you with a comprehensive verbal and written report that will give you an accurate assessment of the damage from a recent storm.  Rather than a claims adjuster, who works for the insurance company, homeowners across the nation choose HomeTeam to perform their storm assessment inspection.

Pest / Termite

Wood-destroying insects and other organisms can cause serious problems in a home if it goes un-diagnosed for long periods of time. This service has different names in different areas of the country including: Pest Inspections, Termite Inspections, Wood-Destroying Insects Inspections and Wood-Destroying Organisms Inspections, etc.

Water Quality

Water quality is extremely important for any family. Poor water quality can lead to health problems, unpleasant taste and odor, costly treatment systems, and more. While the law mandates that public water systems test and treat the water they provide, this testing only covers the water before it leaves the treatment plant.  All of our testing is performed through certified laboratories that will deliver accurate and timely results.

Wind Mitigation

Wind mitigation inspections report on the wind resistance features of a home, building, or structure. These inspections were developed to save homeowners money on home insurance by crediting them for features that mitigate the amount of damage that may occur during a hurricane. A wind mitigation inspection can help you protect your home from damage caused by severe weather and save you money on your home insurance.
Asbestos
Commercial
Defective Drywall
Energy Audit
Four-Point
Indoor Air Quality
Irrigation System
Lead
Mold
New Construction
Pool & Spa
Radon
Septic System
Sewer Scoping
Storm Damage
Pest / Termite
Water Quality
Wind Mitigation